THE FOUR RULES
1. ALL GUNS ARE ALWAYS LOADED.
2. NEVER POINT YOUR MUZZLE AT SOMETHING YOU ARE NOT WILLING TO DESTROY.
3. KEEP YOUR FINGER OFF THE TRIGGER UNTIL YOUR SIGHTS ARE ON THE TARGET AND YOU ARE READY TO SHOOT.
4. KNOW YOUR TARGET AND WHAT'S BEYOND.

Winston Churchill said
"A GENTLEMAN, SELDOM, IF EVER, NEEDS A GUN.
BUT WHEN HE DOES, HE NEEDS IT VERY BADLY!"

Sam Adams, more than beer
"If ye love wealth better than liberty, the tranquillity of servitude than the animating contest of freedom, — go from us in peace. We ask not your counsels or arms. Crouch down and lick the hands which feed you. May your chains sit lightly upon you, and may posterity forget that ye were our countrymen"
―
Samuel Adams

Lincoln on power
"We must prevent these things being done, by either congresses or courts — The people — the people — are the rightful masters of both Congresses, and courts — not to overthrow the Constitution, but to overthrow the men who pervert it —" Abraham Lincoln

Saturday, November 1, 2014
Thursday, October 30, 2014
Wednesday, October 29, 2014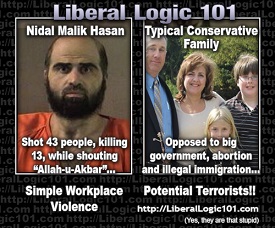 These efforts often include claims that gun owners should be viewed with suspicion, as potential criminals, and even as potential terrorists. Such claims have been included in government reports issued by the U.S. Department of Homeland Security (DHS), by state police agencies, and by other government entities. Now, these efforts are being ramped up by a new initiative, coming from one of the most lawless men to ever sit in a Presidential Cabinet — U.S. Attorney General Eric Holder. Because of this new development, we thought it timely to release this report to the American people, documenting governmental contempt for the Second Amendment, and the many instances where lawful gun owners are viewed as potential terrorists.
Read it all
.
Remember, not all Democrats are gun haters and not all Republicans believe in gun rights. Do your research and vote accordingly. We have nothing to lose except the Bill of Rights.
Blog Archive